Disney released Aladin promotional song featuring Badshah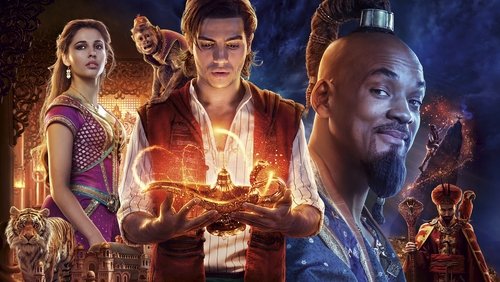 Disney India just released a song collaborating with Badshah to promote Aladin Hindi version in India. The song is titled as "Sab Sahi Hai Bro". It will also feature the Armaan Mallik's voice in the lead.
In a statement Badshah said, "Aladdin evokes a lot of fond memories for me when I was growing up, and this is a fantastic opportunity for me to not only relive my childhood but also be part of such a big-ticket global adventure. The music video will release soon and I hope my fans embrace and enjoy this new offering from me."
Helmed by Guy Ritchie, Aladdin movie stars Will Smith, who plays the Genie, Canadian newcomer Mena Massoud as Aladdin and British actress Naomi Scott as Jasmine.
Watch the song here,
The trailer of the film was released in March gave a sneak look of Aladdin. The trailer additionally included looks at the great song A Whole New World, performed by Zayn Malik.
The film is set to release in India on May 24, a similar day as in North America. The film will be released in four languages Hindi, English, Tamil and Telugu.
You may also like...